Podcast: Play in new window | Download

In this episode, we have Dr. KK Pandya (DrPandya.org) on the show to chat about his work with the Burning Man community and their disaster response team called Burners Without Borders. He started off his medical career as a dispatcher for EMS, then as an EMT, and eventually going to medical school.
In 2005, he was volunteering with the Black Rock, NV emergency services organization as a dispatcher. The burning man community rallied to send a support team to assist with hurricane Katrina response. That was the beginning of the disaster relief organization Burners Without Borders.
KK went on to share about his experience during Hurricane Irma where he helped operate a 240 bed special needs center located in a local middle school auditorium. He talks about the need for professional dexterity and putting away egos so the whole team focuses on getting the job done.
3D Printing and Medical Education
In the second half of the episode, KK talks about his groundbreaking work on 3D imaging in clinical settings (CT and MRI scans). He takes the 3D image data set and is able to create a 3D printable model of the anatomy for demonstrations with patients and for training of providers.
He's currently involved in a project to send 3D printed models (based on CT and MRI scans) for practice of cricothyroidotomy (surgical airway) to medical providers in a NATO field hospital in Afghanistan. The intent is to train onsite medical providers how to perform this high stakes procedure on an anatomically accurate model. I am collaborating with an active duty US Army physician as well as several Veterans who have since entered into medical training as physicians.
Disaster Never Sleeps, Neither Do We
We will be bringing you more special updates from our Disaster Podcast team members as we get them in from around the world.
Stay tuned here to the Disaster Podcast website at DisasterPodcast.com or on our Disaster Podcast Facebook group for updates and discussion.
---
Subscribe to
Disaster Podcast
Or subscribe with your favorite app by using the address below
---
Paragon Brings "The Experience"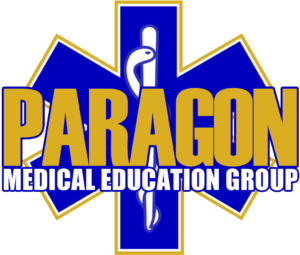 Paragon Medical Education Group specializes in bringing what they call "The Experience" to jurisdictions around the country. They bring together police, fire, EMS, and hospital teams to train together and learn what to expect from each diverse group in the response team so that each knows what to expect from the other and how to back the other groups up. Visit Paragon's site at ParagonMedicalGroup.com for more information on how this can be brought into your system.
SaveSave