Podcast: Play in new window | Download
We talk about mitigating natural disasters in this week's episode of the Disaster Podcast. Coming on the show is Bryan Koon. Bryan is the former Director at the Florida Division of Emergency Management and currently Vice President of Homeland Security and Emergency Management with IEM. He also serves as Chair of the Multi Hazard Mitigation Council. The Council is comprised of leading experts in mitigation and serves as an independent, non-governmental, non-profit entity that advocates for smart mitigation practices nationwide.
Natural hazards present significant risks to many communities across the United States. Fortunately, there are measures governments, building owners, developers, tenants and others can take to reduce the impacts of such events. Natural disasters cause billions in damages and significant human suffering, much of which could be avoided by strategic local zoning, adopting more stringent codes and using FEMA Building Science Guidance and other tools for new and retrofit construction.
In this new Study, NIBS MMC examined 23 years of federal grants data to determine the BCR for mitigation grants, and examined an expanded set of mitigation tactics to determine the BCR of building new structures beyond code requirements. The hazard categories covered in this Study are Riverine Flood, Hurricane Surge, Wind, Earthquake, and Wildland-Urban Interface Fire.
The Study shows a savings of $15.5 Billion from one year of building new construction beyond code requirements and $158 Billion in savings from federally funded mitigation grant programs funded between 1993-2016.
Hazard mitigation program implementation saves our nation money. The new data shows that money spent exceeding select provisions of the 2015 model building code saves the nation $4 for every $1 spent & mitigation grants funded through select government agencies saves the Nation $6 for every $1 spent in losses avoided. The below monetary figures use 2016 dollars.
In addition to the benefits of losses avoided, approximately 87,000 jobs would be added nationwide. The study further estimates that mitigation investments would prevent more than hundreds of deaths,, injuries and cases of post-traumatic stress disorder.
Achieving resilience relies on actions and investments by both the public and private sector—with benefits also accruing to each sector. This 2017 Interim Report developed by The Institute shows an expanded look at the sources of mitigation and the numerous benefits for different stakeholders, beyond just federal spending impacts.
Disaster Never Sleeps, Neither Do We
We will be bringing you more special updates from our Disaster Podcast team members as we get them in from around the world.
Stay tuned here to the Disaster Podcast website at DisasterPodcast.com or on our Disaster Podcast Facebook group for updates and discussion.
---
Subscribe to
Disaster Podcast
Or subscribe with your favorite app by using the address below
---
Paragon Brings "The Experience"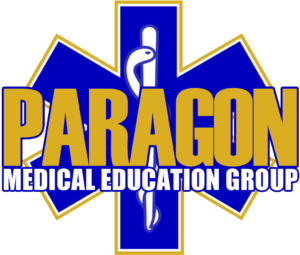 Paragon Medical Education Group specializes in bringing what they call "The Experience" to jurisdictions around the country. They bring together police, fire, EMS, and hospital teams to train together and learn what to expect from each diverse group in the response team so that each knows what to expect from the other and how to back the other groups up. Visit Paragon's site at ParagonMedicalGroup.com for more information on how this can be brought into your system.
SaveSave
SaveSave