Podcast: Play in new window | Download

In this episode, we join our friends at Paragon Medical Education Group on the road in Tunica, MS. with an agricultural experience cadaver lab. We talk a little about what they're teaching in Mississippi then we segue into talking about Memphis Fire Department's new community paramedic model.
On the call from Paragon's team were:
Dr. Joe Holley
Paramedic Jim Logan
Lt Kevin Spratlin – Program director Memphis RADAR
Chief Andrew Hart – Memphis EMS Chief
Lt Amanda Bowen – Memphis EMS Training
We start out with Chief Hart talking about the impetus for the ambulance services in Memphis to adjust their model to provide care in a different way. Rapid Assessment, Decision, and Redirection (RADAR) is how they focused their changed system. They have two chase cars with a paramedic from Memphis Fire Department and a Physician from Resurrection Health in Memphis to go out and treat non-emergent patients based on information from dispatchers in the 911 call center.
Part of the dispatch call center team includes nurses to help with telephone triage of patients who call 911 but qualify as non-emergency patients based on the standard call algorithms. The nurses then help refer the patients to other resources including the RADAR chase cars.
Disaster Never Sleeps, Neither Do We
We will be bringing you more special updates from our Disaster Podcast team members as we get them in from around the world.
Stay tuned here to the Disaster Podcast website at DisasterPodcast.com or on our Disaster Podcast Facebook group for updates and discussion.
---
Subscribe to
Disaster Podcast
Or subscribe with your favorite app by using the address below
---
Paragon Brings "The Experience"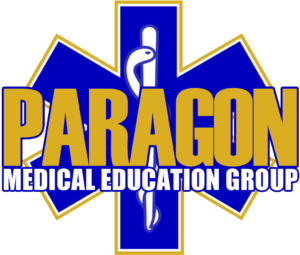 Paragon Medical Education Group specializes in bringing what they call "The Experience" to jurisdictions around the country. They bring together police, fire, EMS, and hospital teams to train together and learn what to expect from each diverse group in the response team so that each knows what to expect from the other and how to back the other groups up. Visit Paragon's site at ParagonMedicalGroup.com for more information on how this can be brought into your system.
SaveSave
SaveSave